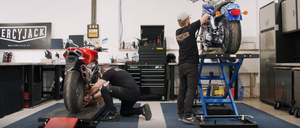 Servicing and Repairs
From general services to major services, pre-purchase inspections to smash repairs. The team at Percy Jack Motorcycles will help you keep your ride on the road safely.
Tyres and Brakes
Got a puncture? Need tyres for the race track? Not much tread left on your tyres? Brake pads need replacing? Don't worry, we have a large range of tyres and brakes in stock and can always get tyres to fit your bike and riding style.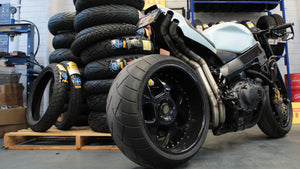 Bike Transport
Whether you are stuck on the side of the ride or prefer the convenience, book a pickup!